pests

Are those pesky squirrels gettin' ya down?
Sure, I like squirrels as well as the next guy or gal. They have cute bushy tails and appealing big eyes. But do they have to eat up everything? They'll rake your seed out of your feeders onto the ground, gnaw up your feeder and then start on your house. This photo at left shows a fox squirrel in action on our ground feeder. Click on the photo to see a close up of this cute little bugger.
We have tried several different methods of squirrel control:
Yellin', hollerin' and throwin' rocks and stuff to scare them away (this is the method that cultivates a deep rooted hate for the little rascals. They sort of taunt you. I could see them scampering off a short distance and laughing at me with some of their friends.) : )

Pepper and/or various other spices on the birdseed (doesn't work very well, may or may not be safe for the birds, and is a little extra trouble);

Safflower seeds instead of sunflower seeds. This is a fairly respectable solution. Some birds don't like the safflower seeds as well though. Safflower seeds are also sometimes difficult to find.

The best solution -- trap 'em and cart 'em off. This gives instant gratification through quick clearly visible results, not to mention the opportunity for you taunt the little rascals back for all those taunts and laughs they gave you while you were trying method a. above. Don't miss this opportunity for a bit of revenge just before you release the little devil back to the wild. But be sure to haul them more than 10 miles away from your home or they will surely return to your yard in no time. We recommend the Havahart Model 0745 for this purpose. Or you can build your own squirrel trap like my Daddy taught me to do. If you are interested in squirrel trap plans and instructions, contact us through our contact page and we will send them right on back to you.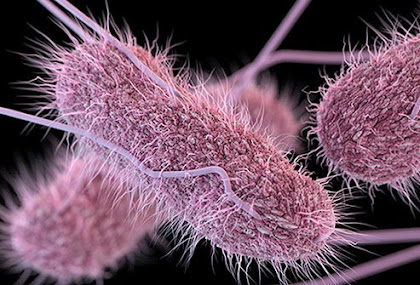 Keep feeders clean to prevent spread of disease
Food and water put out for birds in the yard can become contaminated with disease-causing organisms from bird feces and can then spread easily among local bird populations. This can lead to an outbreak of, for example salmonella, among songbirds and can even be transferred to humans. This has happened when people contracted salmonella through contact with contaminated bird feeders, dead birds or pets that had access to areas frequented by birds. In has been reported recently that mainly juvenile birds with crusty eyes, tremors and paralysis have been noticed. As a result, some states have, at times, issued orders against wildlife feeding for periods of time until the issue of disease has cleared.
To prevent these problems, Follow CDC guidelines for cleaning and disinfecting bird feeders and water sources for wild birds:
Clean bird feeders outside with warm, soapy water. Rinse well. Never use the kitchen sink or any other area where food is prepared or stored to clean feeders.
Soak bird feeders in a bleach solution of 9 parts water to 1 part bleach for 10 minutes.
Rinse well and let dry.
Wash your hands well after cleaning feeders.
The frequency of cleaning should be determined by the amount of use. If feces are present, it's time to clean.
Here are some other best practices:
Put out only as much seed as will be consumed in a day or so. Discard wet seed into a garbage receptacle. Do not dump it on the ground.
In addition to cleaning feeders and bird baths regularly, consider not feeding for two to four weeks to give these areas a rest.
When selecting a location to mount feeders, favor a location that would stay dry such as under an eave or porch. Replace any wet seed.
To minimize the possibility of pets spreading salmonella to humans, the CDC recommends keeping pets away from bird feeders, bird baths and the areas underneath them.
People should always wash their hands with soap and water after handling bird feeders, bird baths and dead birds and after touching pets or their toys, food and bowls.
These practices are particularly important during fall migration and winter as feeder use increases during those periods of the year.